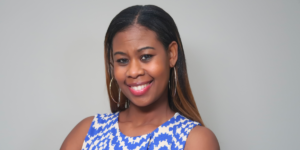 Meet Kurline Altes, an internationally renowned female motivational speaker, storyteller, and life coach. She's not your ordinary coach; she's a dynamic force for change. Kurline's approach to inspiring behavioral change and growth is both powerful and unique. Her guiding principle is the transformative power of love, and her mission is to drive generational change through her work.
With a wealth of leadership experience, Kurline has dedicated herself to serving communities. She has volunteered in various capacities, from churches to non-profit organizations, and even with the Mayor's housing employment retention programs. Her commitment to improving the lives of underserved communities is exemplified by her involvement in programs promoting equal access to care and services. She's collaborated with organizations like the Department of Human Services (DHS), Baltimore Health Department, and Substance Abuse and Mental Health Services Administration (SAHMSA) to make a meaningful impact.
Kurline's advocacy extends to families and children in the foster care system, where she passionately champions justice, equity, and inclusion. What truly sets Kurline apart is her ability to coach individuals and organizations across a broad spectrum of personal and professional challenges. Her coaching approach is founded on motivation, fostering a growth mindset and helping clients overcome obstacles.
Kurline firmly believes that coaching benefits everyone, regardless of age or experience. Her particular dedication lies in empowering young professionals to realize their full potential. Her coaching philosophy encompasses the whole person, encouraging clients to set goals, create action plans, and progress step by step. Kurline's coaching style is rooted in empathy, drawing from her own experiences to connect with clients and inspire meaningful action.
In essence, Kurline Altes is a catalyst for profound change in the coaching world. Her motivational prowess and whole-person coaching approach have guided countless individuals and organizations to achieve their aspirations. If you seek a coach who can help you surmount challenges and excel in any facet of your life, Kurline J Altes is the guiding light you've been searching for.